In 2014, our summer internship program offered internships in the following areas:
Affiliate Services/Public Education
Development/Fundraising
Life Labs/Technology/Innovation
Marketing/Communications
Public Policy
In addition to spending time with UCP National's leadership staff, interns also met with corporate and other partners throughout the program. They also visited UCP of Central Pennsylvania, where they were able to meet with key staff and learn about the affiliate's programs and services.
Learn more about some of our 2014 interns below!
Kyle Khachadurian, Marketing/Communications Intern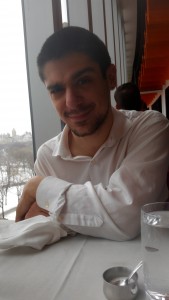 I'm Kyle and I was a UCP National intern who worked in External Affairs, in the Marketing and Communications Department. Now, I'm the Community Coordinator for the Cerebral Palsy International Research Foundation (CPIRF), where I handle all their community outreach and IT. I enjoy Rubik's Cubes, heavy metal, and sangria." – Kyle K.
Kaitlyn Meuser, Development/Special Events Intern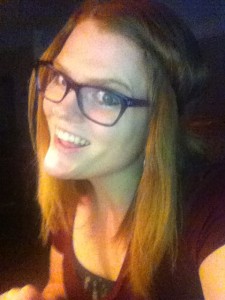 "I'm Kaitlyn, and I was an intern for the External Affairs Department at UCP National. I worked with the Development and Special Events teams. From my time as an intern at UCP, I was given the opportunity to help work on and develop many exciting projects, network in the DC area, and my personal favorite of the summer, see all of great work being done by the UCP affiliate network. The experience of being able to intern for such a wonderful organization helped me to grow, not only professionally, but personally. My fellow interns are now some of my best friends, and we created so many fun memories together. I'm now the Marketing Specialist here at UCP, where I focus on maintaining the organizations online presence through social media and our various web platforms." – Kaitlyn M.
Michael Wothe, Affiliate Services and Public Education Intern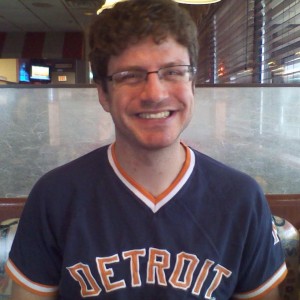 "I think I can sum up the experience in one word: enrichment. UCP tries to incorporate every uniquely-gifted person's innate desire to live a 'life without limits,' thereby bettering his or her life. Learning about the process and trying to inculcate that belief into another person's life gave me a new perspective." – Michael W.
Nick Cugini, Public Policy Intern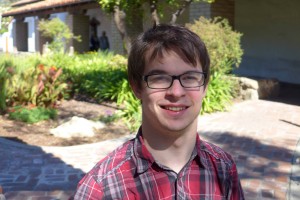 "I'm Nick and I was a public policy intern for UCP in the summer of 2014.  My responsibilities included exploring policy positions, attending coalition meetings and meeting with legislative staff about important issues surrounding disability.  My time at UCP gave me valuable insight to the process of policy making and allowed me to interact with incredible people.  Since my internship, I have graduated from Yale University with a degree in Political Science and am currently working in retail consulting.  Aside from work, I am an avid fan of Houston sports teams." – Nick C.
UCP thanks The MetLife® Center for Special Need Planning for their tremendous support for our internship program and individuals with disabilities and their families!
MetLife® Center for Special Needs Planning is a Leadership Partner in the UCP Corporate Member Circle dedicated to helping families secure both lifetime care and quality of life for their dependents with special needs. For more information, visit http://www.metlife.com/specialneeds.